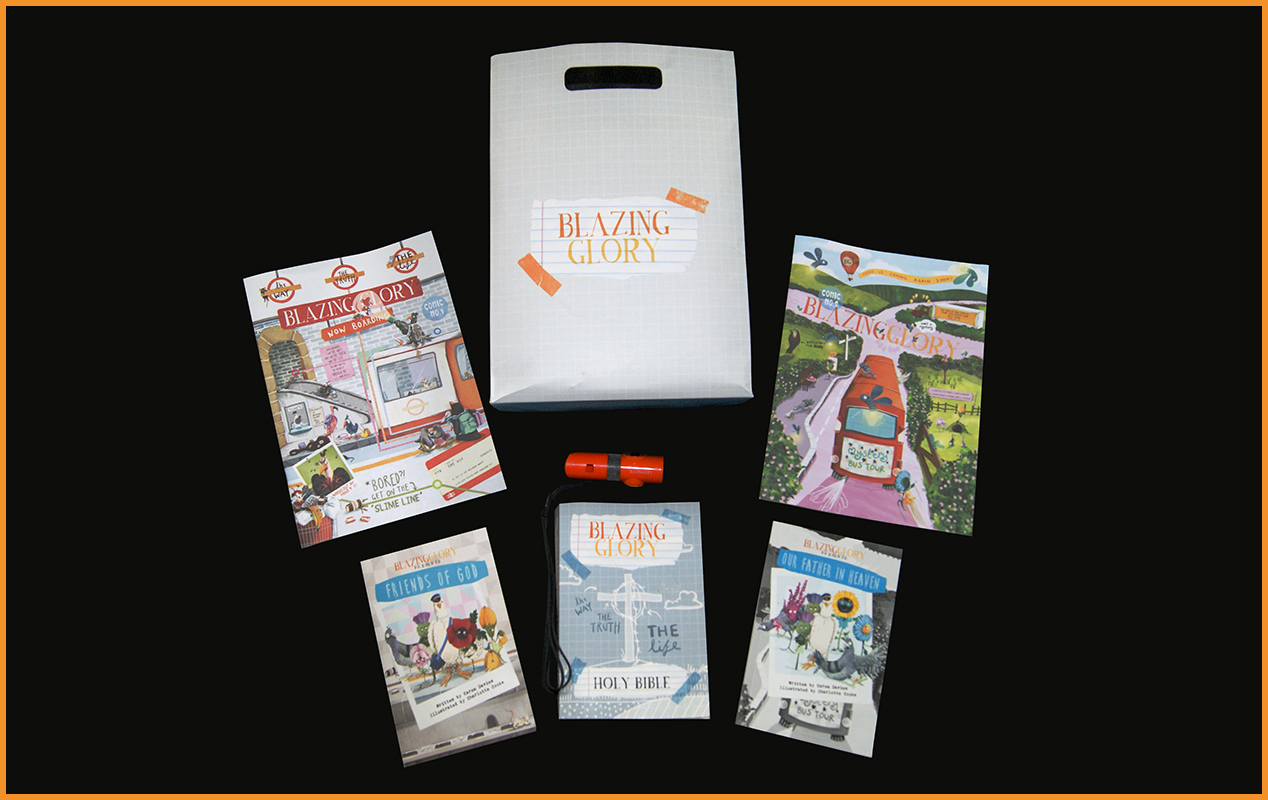 ---
The Travel Bag
In the Travel Bag you'll find 6 amazing gifts for 6-9 year olds. It Includes the 'Friends of God' and 'Our Father In Heaven' books which follow Poppy and friends on their journey of faith, 2 fun comics, an International Children's Bible, and the 7-in-1 Adventure Tool.
'Search and Rescue' is the third book in the series and is on the way in Summer 2017 with another accompanying comic.
You can order individual copies the books and comics if you do not require the full bag on the order resource page.
To accompany the Travel Bag we also have a 7-lesson teaching curriculum for Sunday Schools.
---
---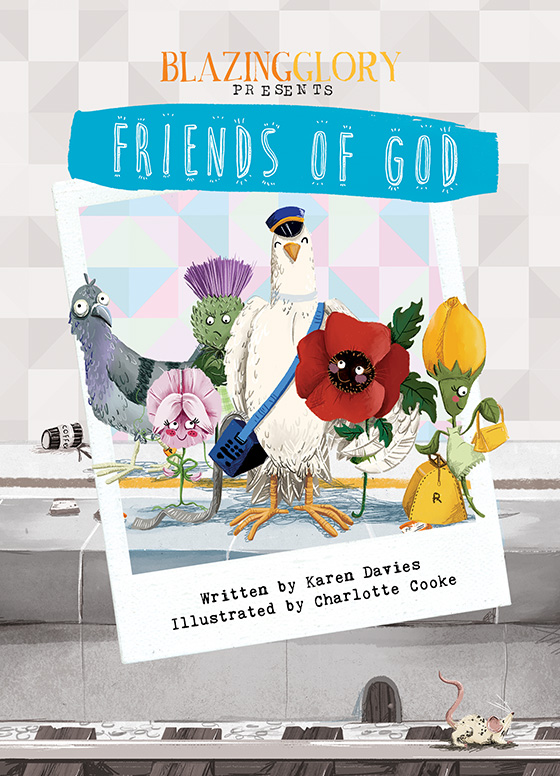 Friends of God
The Blazing Glory train is ready to depart and the Ticket Master is about to blow the whistle at King's Cross Station. Four buddies arrive on the platform with an invitation to receive a free ticket for the journey and a seed of faith to become a friend of God.
Based on the parable of the sower (Matthew chapter 13 verses 3-23), this action-packed story shows how one buddy holds onto her seed, to enjoy a lifetime of friendship with Jesus.
Through both sunny days and dark tunnels, she travels safely in his care and arrives at the best destination ever!
---
---
---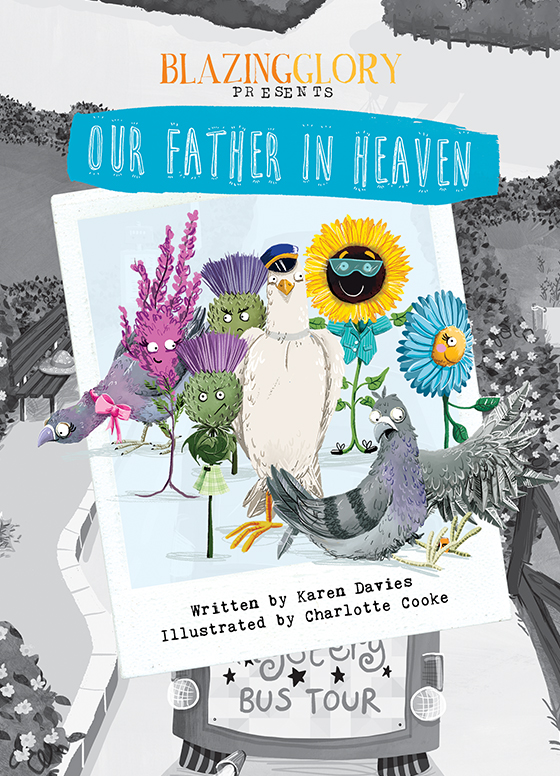 Our Father In Heaven
The clueless pigeon Pidge is feeling puzzled, wondering how on earth he will ever find his way home to Blazing Glory. Prickly Hardy is bored of going nowhere on the Slime Line train. Will he escape the sticky mess he has ended up in?
Catch up speedily with all of the new buddies and be transported on the Blazing Glory Mystery Bus with this cool bunch of friends!
On board you will discover who Father God is and how the friends become part of his amazing family. Will they solve the mystery of Father God's great love for them with the help of the fascinating fireflies?
---
---
---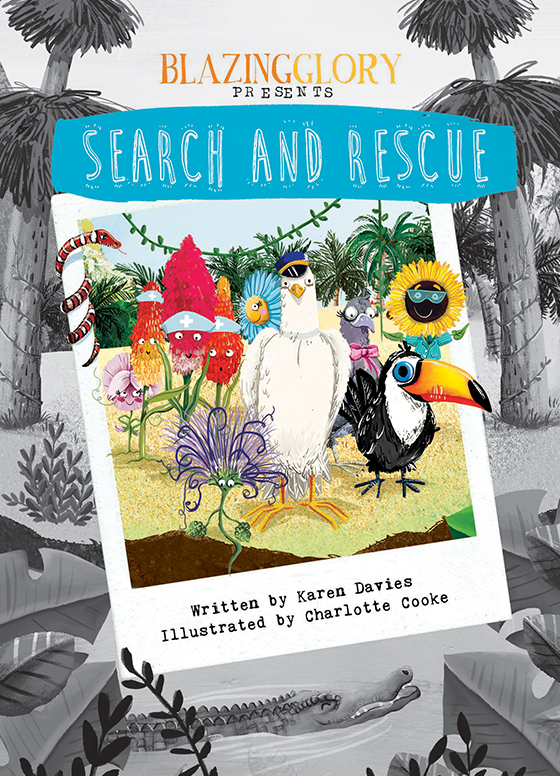 Search and Rescue
Join Devine, Sunny, Hattie and Crazy Daisy on their latest adventure with a scary sea monster, sinking sands and wild river rapids.
Exploring a tropical island, see how what they thought was just a bus can turn into a speedy boat and a whirring helicopter.
Lost for words, the puzzled What Doctors wonder why the friends of God have turned up on Wozzup Island. And whatever has happened to Rosie and Sweetpea?
Follow our fearless friends on a mission into the dangerous jungle, where they find a village in need of rescue.
Can help be found or will the villainous Vermont stop them from spreading the good news that Jesus saves and rescues lost people?
---
---
---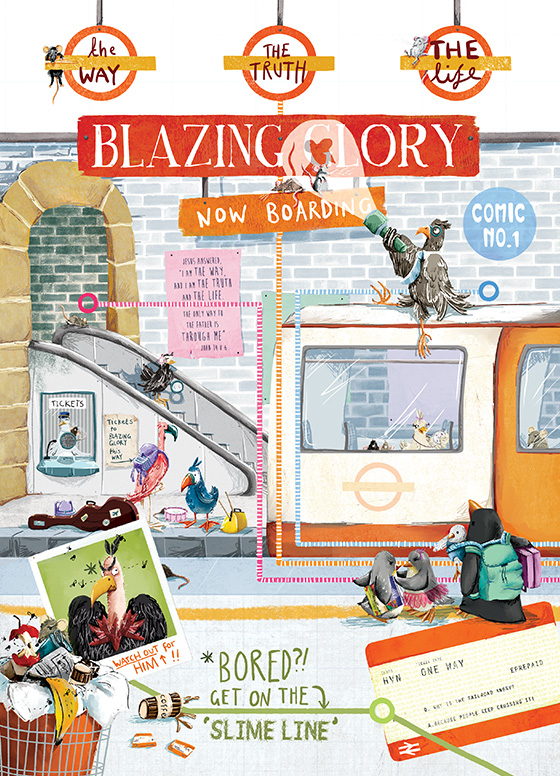 Comic Issue #1
The first comic of the series will take children on an amazing journey with their favourite Blazing Glory characters including Cheeky Chops and Silly Sally, but make sure they avoid the Slime Line.
It includes lots of fun activities including a tear-out Cross ticket, puzzles, and 2 amazing comic strips. They make a great give-away for children as an introduction to faith, or as part of the Travel Bag.
---
---
---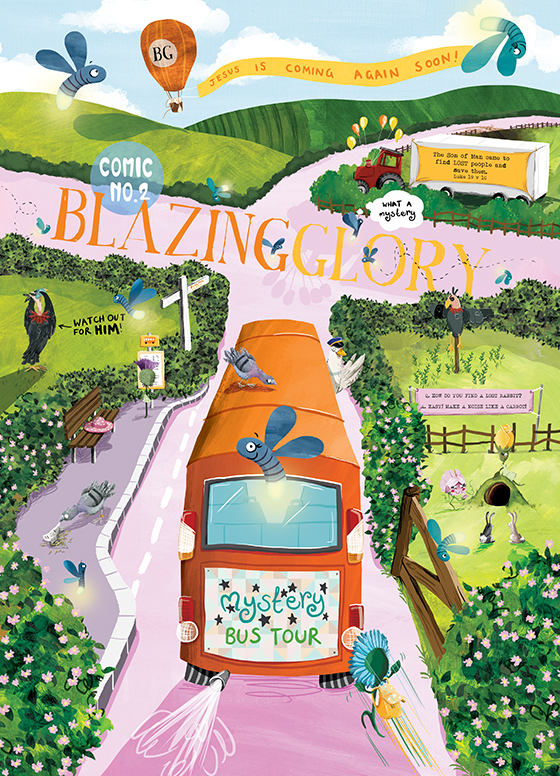 Comic Issue #2
Hop on board the Mystery Bus in the second comic of the series, joining in the journey from 'Our Father In Heaven'. Contains fun comic strips with Woolly Jumper and Polo Neck making for a whole new adventure.
Avoid dead ends in the puzzles and remember your ticket for the best bus ride in town!
---
---
---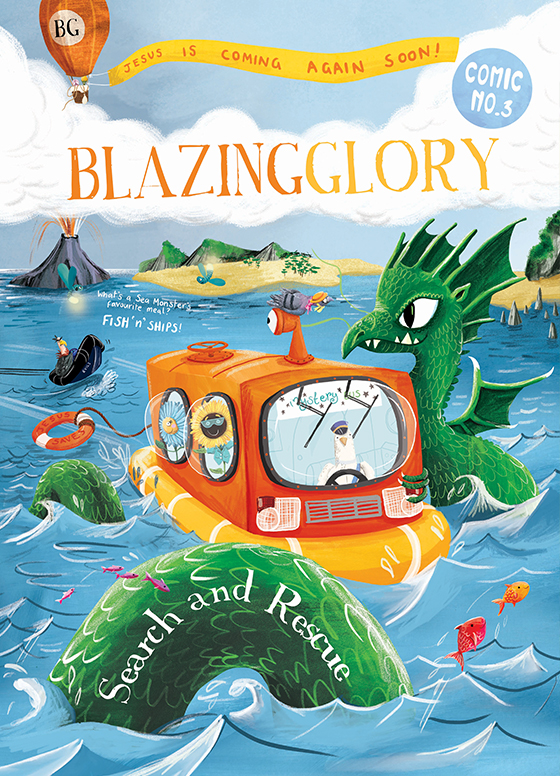 Comic Issue #3
Scary sea monsters, snappy crocodiles and cheeky monkey's are no match for the daring missionaries. Help the What Doctor's solve the tricky puzzles as they wonder why Father God would go to such great lengths to save them.
You too can find out how the adventure ends in the amazing comic number 3.
---
---
---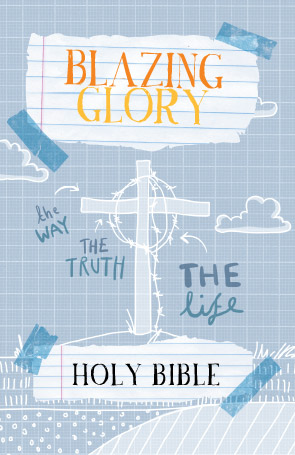 International Children's Bible
This can be ordered as part of Travel Bag when being used for outreach children's and family work.
The International Children's Bible gives you an authentic Bible translated from the original texts, specifically for children aged 6 to 12. Unlike many children's Bibles this is not an adult Bible repackaged for children. Written in British English, it is a new translation that uses words and phrases the children use and understand so that it can be read and the meaning grasped by children.
This Bible is a delight to read or to read aloud to your children.
---
---
---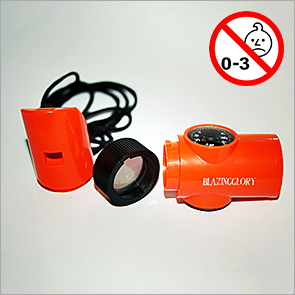 7-in-1 Adventure Tool
Inside the Blazing Glory Travel Bag and Flight Bag is a fantastic, bright orange 7-in-1 adventure toy to excite the children in their reading adventure, along with supporting the characters in each of the books. Discover the fun of a whistle, compass, thermometer, magnifier, torch, mirror and a secret compartment to keep safe their seed of faith.
Don't start reading without one…